The Power of Positive Thinking
---
The Power of Positive Thinking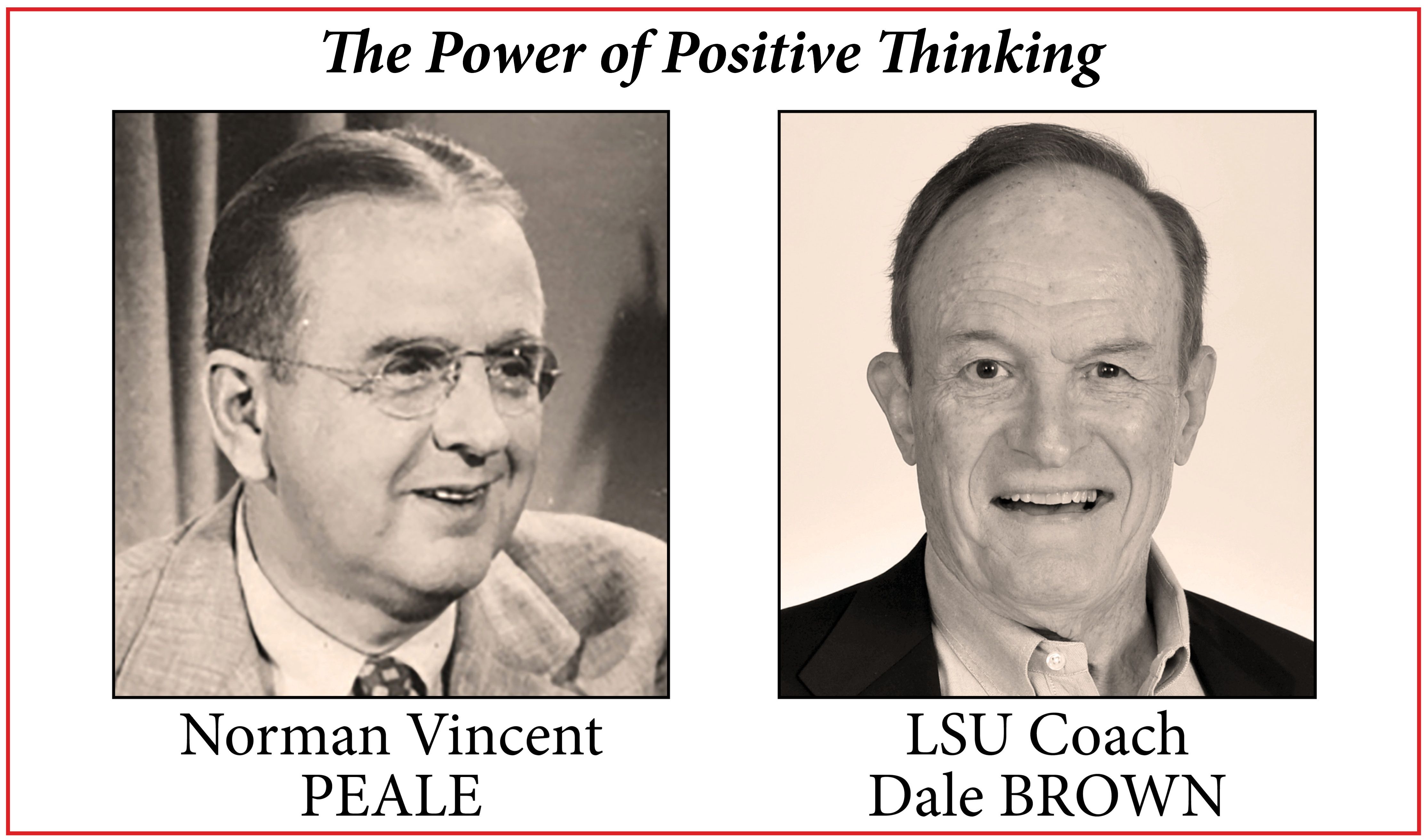 When Dr. Norman Vincent Peale published "𝘛𝘩𝘦 𝘗𝘰𝘸𝘦𝘳 𝘰𝘧 𝘗𝘰𝘴𝘪𝘵𝘪𝘷𝘦 𝘛𝘩𝘪𝘯𝘬𝘪𝘯𝘨" in 1952, some thought he had lost his mind!

    The very idea of a book that combines psychology and theology...well, that was unheard-of.
    But it turned out to be one of the best-selling motivational books of all time – precisely because it helped millions of people along the way. For nearly 70 years, Dr. Peale's message has lifted people's spirits, given them hope and courage, strengthened their faith – and revitalized their sense of self-worth and self-confidence.
    Since the issuance of Dr. Peale's book, hundreds of motivational books have come out. But none has been more effective than the one by Dr. Peale's friend, former LSU basketball coach Dale Brown, titled "Getting Over the Four Hurdles of Life."
    Coach Brown's book identifies some of the most common hurdles, or barriers, to true success and happiness and prescribes ways of overcoming them. The book is available at www.acadianhouse.com (Click "Book Categories" then click "Motivational & Inspirational.") Coach Brown – one of the top motivational speakers in the U.S. – illustrates his key points by telling inspiring stories of people who conquered seemingly insurmountable obstacles to happier, more fulfilling lives. These include such well-known people as Walt Disney, Steven Spielberg (the moviemaker), J.K. Rowling (the famous author), Oprah, Shaq, Bill W., and Albert Einstein.