New Orleans Food & Culture
in
Facebook Posts
,
Homepage Categories
---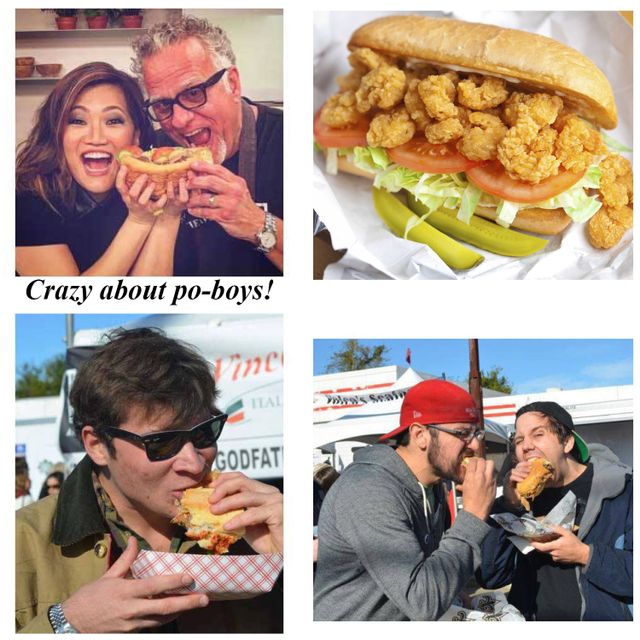 How did the 'Po-Boy' get its name?
    In 1922, two Cajun guys from Lockport, La., opened a small sandwich shop in the French Quarter of New Orleans. 
    Their names were Bernie and Clovis Martin, and they had worked for a time as streetcar conductors. A labor strike between their old Streetcar Union and the City prompted them to feed (free of charge) any unemployed union man who entered their shop. And they fed a lot of hungry, jobless people, because the strike lasted for months.
    "𝙃𝙚𝙧𝙚 𝙘𝙤𝙢𝙚𝙨 𝙖𝙣𝙤𝙩𝙝𝙚𝙧 𝙥𝙤𝙤𝙧 𝙗𝙤𝙮!" one of the Martins would call out every time a member of the union showed up. New Orleanians eventually condensed the word to "po-boy."
    More on this intriguing story can be found in the cookbook titled 'The Top 100 New Orleans Recipes of All time" - which is the companion book to "The Top 100 Cajun Recipes..." - both available from the publisher at
www.acadianhouse.com/cookbooks
. The first po-boys were made with 32-inch French breads from Gendusa Bakery in New Orleans.