Pope John Paul II's big mistake about women in the priest hood
in
Facebook Posts
,
Homepage Categories
---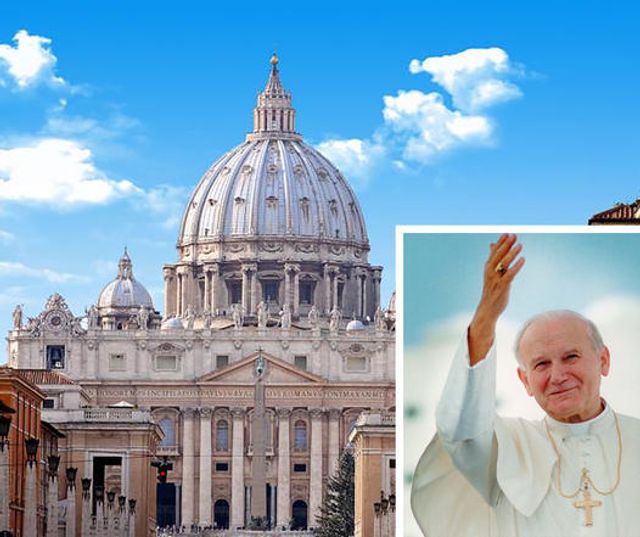 The late Pope John Paul II may have been a great man in many respects, even a saint, but like every finite human being, he made his share of mistakes.
    He made a monumental error in declaring that women could never be priests. His 1994 apostolic letter, "𝘖𝘳𝘥𝘪𝘯𝘢𝘵𝘪𝘰 𝘚𝘢𝘤𝘦𝘳𝘥𝘰𝘵𝘢𝘭𝘪𝘴," asserted that "this judgment is to be definitively held by all the Church's faithful." So many people around the world took this statement to be infallible, to be heeded without question or discussion.
    But it failed to meet any of the 4 criteria for making such a pronouncement infallible:
    1. The doctrine must be founded on the word of God. (Where in Scripture is it said that women can't be priests?)
    2. It must be taught consistently in Church tradition. (It has not been, nor is it today.)
     3. It must be agreed upon by the world's bishops, and taught authoritatively. (It is not; several bishops in the U.S. and Europe continue to publicly challenge the doctrine.)
     4. It must be part of a shared sense of faith among believers that the doctrine is an authentic part of the apostolic faith. (It is not, and in fact the majority of Catholics in the U.S. and Europe favor women in the priesthood.)
    Compounding John Paul's error, future Pope Benedict XVI (a.k.a. Cardinal Ratzinger) threatened that everyone who denies what John Paul wrote "rejects a truth of Catholic doctrine and is therefore no longer in full communion with the Catholic Church."     Taken together, these 2 dubious pronouncements have worked to intimidate priests, bishops and lay people alike into silence on this subject – which is against the best interests of a vibrant, universal church. Open and honest discussion are needed in this most important matter – and possibly even a 𝗧𝗵𝗶𝗿𝗱 𝗩𝗮𝘁𝗶𝗰𝗮𝗻 𝗖𝗼𝘂𝗻𝗰𝗶𝗹 to consider women in both the priesthood and diaconate.
    Among those who continue to speak out passionately in favor of women's ordination is renowned theologian and Scripture scholar John Wijngaards. He's the author of the new book titled "𝘞𝘩𝘢𝘵 𝘵𝘩𝘦𝘺 𝘥𝘰𝘯'𝘵 𝘵𝘦𝘢𝘤𝘩 𝘺𝘰𝘶 𝘪𝘯 𝘊𝘢𝘵𝘩𝘰𝘭𝘪𝘤 𝘤𝘰𝘭𝘭𝘦𝘨𝘦: 𝘞𝘰𝘮𝘦𝘯 𝘪𝘯 𝘵𝘩𝘦 𝘱𝘳𝘪𝘦𝘴𝘵𝘩𝘰𝘰𝘥 𝘢𝘯𝘥 𝘵𝘩𝘦 𝘮𝘪𝘯𝘥 𝘰𝘧 𝘊𝘩𝘳𝘪𝘴𝘵," available at
www.acadianhouse.com/spirituality-enlightenment.
A critical reading of Church tradition shows John Paul's doctrine is founded upon beliefs we now reject: the "natural" inferiority of women and their "natural" subjugation in the social order.
    Surely, the Catholic Church would be stronger, more alive, more responsive to the needs of the people if women were welcomed into the priestly ministry. After all, they account for half the human population  –  and way more than half of practicing Catholics.
---