A Prayer for Mom
in
Louisiana History
,
Facebook Posts
,
Homepage Categories
---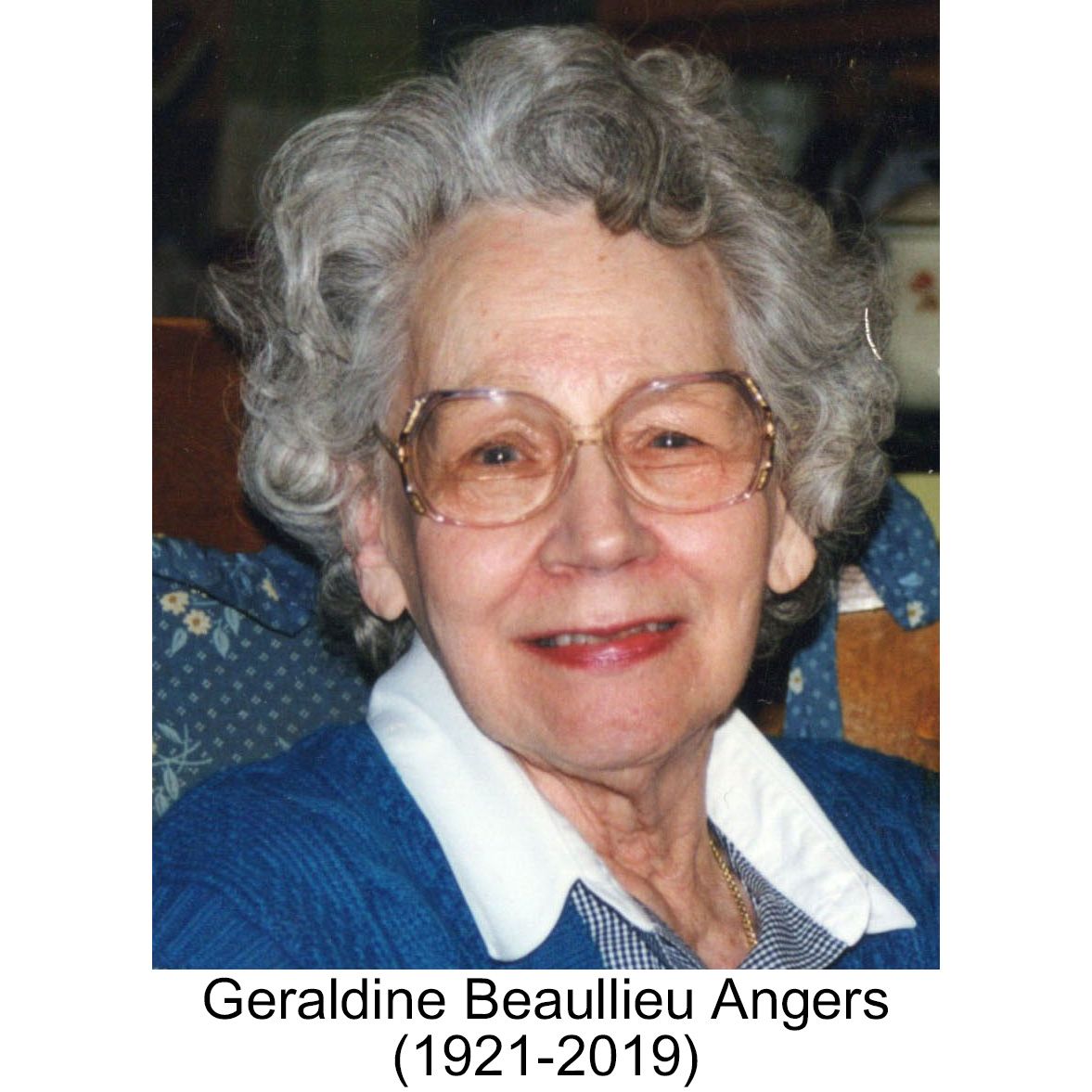 𝘿𝙚𝙖𝙧 𝙇𝙤𝙧𝙙, 𝙥𝙡𝙚𝙖𝙨𝙚 𝙗𝙚 𝙩𝙝𝙚𝙧𝙚 𝙬𝙞𝙩𝙝 𝙤𝙪𝙧 𝙈𝙤𝙩𝙝𝙚𝙧 𝙞𝙣 𝙝𝙚𝙧 𝙙𝙮𝙞𝙣𝙜 𝙙𝙖𝙮𝙨.
     𝙇𝙚𝙩 𝙝𝙚𝙧 𝙛𝙚𝙚𝙡 𝙩𝙝𝙚 𝙬𝙖𝙧𝙢𝙩𝙝 𝙤𝙛 𝙮𝙤𝙪𝙧 𝙝𝙖𝙣𝙙 𝙞𝙣 𝙝𝙚𝙧𝙨 𝙙𝙪𝙧𝙞𝙣𝙜 𝙩𝙝𝙞𝙨 𝙩𝙞𝙢𝙚 𝙤𝙛 𝙥𝙖𝙞𝙣 𝙖𝙣𝙙 𝙙𝙖𝙧𝙠𝙣𝙚𝙨𝙨.
     𝙍𝙚𝙥𝙡𝙖𝙘𝙚 𝙝𝙚𝙧 𝙛𝙚𝙖𝙧 𝙖𝙣𝙙 𝙨𝙖𝙙𝙣𝙚𝙨𝙨 𝙬𝙞𝙩𝙝 𝙩𝙝𝙚 𝙟𝙤𝙮 𝙤𝙛 𝙠𝙣𝙤𝙬𝙞𝙣𝙜 𝙩𝙝𝙖𝙩 𝙨𝙝𝙚 𝙞𝙨 𝙖𝙩 𝙩𝙝𝙚 𝙩𝙝𝙧𝙚𝙨𝙝𝙤𝙡𝙙 𝙤𝙛 𝙚𝙩𝙚𝙧𝙣𝙖𝙡 𝙝𝙖𝙥𝙥𝙞𝙣𝙚𝙨𝙨. 𝙍𝙚𝙢𝙞𝙣𝙙 𝙝𝙚𝙧 𝙩𝙝𝙖𝙩 𝙨𝙝𝙚 𝙞𝙨 𝙜𝙤𝙞𝙣𝙜 𝙝𝙤𝙢𝙚 𝙩𝙤 𝙖 𝙥𝙡𝙖𝙘𝙚 𝙩𝙝𝙖𝙩 𝙞𝙨 𝙛𝙧𝙚𝙚 𝙤𝙛 𝙥𝙖𝙞𝙣 𝙖𝙣𝙙 𝙬𝙤𝙧𝙧𝙮, 𝙩𝙤 𝙖 𝙝𝙤𝙢𝙚 𝙩𝙝𝙖𝙩 𝙞𝙨 𝙬𝙖𝙧𝙢 𝙖𝙣𝙙 𝙬𝙤𝙣𝙙𝙚𝙧𝙛𝙪𝙡.
     𝙂𝙞𝙫𝙚 𝙝𝙚𝙧 𝙩𝙝𝙚 𝙘𝙤𝙢𝙛𝙤𝙧𝙩 𝙤𝙛 𝙠𝙣𝙤𝙬𝙞𝙣𝙜 𝙩𝙝𝙖𝙩 𝙨𝙝𝙚 𝙝𝙖𝙨 𝙩𝙖𝙪𝙜𝙝𝙩 𝙝𝙚𝙧 𝙘𝙝𝙞𝙡𝙙𝙧𝙚𝙣 𝙬𝙚𝙡𝙡, 𝙩𝙝𝙖𝙩 𝙬𝙚 𝙖𝙧𝙚 𝙖𝙡𝙡 𝙚𝙦𝙪𝙞𝙥𝙥𝙚𝙙 𝙞𝙣 𝙢𝙞𝙣𝙙 𝙖𝙣𝙙 𝙨𝙥𝙞𝙧𝙞𝙩 𝙩𝙤 𝙝𝙖𝙣𝙙𝙡𝙚 𝙬𝙝𝙖𝙩𝙚𝙫𝙚𝙧 𝙡𝙞𝙛𝙚 𝙢𝙖𝙮 𝙗𝙧𝙞𝙣𝙜 𝙪𝙨.
     𝙍𝙚𝙢𝙞𝙣𝙙 𝙝𝙚𝙧, 𝙩𝙤𝙤, 𝙩𝙝𝙖𝙩 𝙩𝙝𝙞𝙨 𝙬𝙤𝙧𝙡𝙙 𝙞𝙨 𝙖 𝙗𝙚𝙩𝙩𝙚𝙧 𝙥𝙡𝙖𝙘𝙚 𝙗𝙚𝙘𝙖𝙪𝙨𝙚 𝙤𝙛 𝙩𝙝𝙚 𝙮𝙚𝙖𝙧𝙨 𝙨𝙝𝙚 𝙝𝙖𝙨 𝙨𝙥𝙚𝙣𝙩 𝙝𝙚𝙧𝙚, 𝙩𝙝𝙚 𝙥𝙚𝙤𝙥𝙡𝙚 𝙨𝙝𝙚 𝙝𝙖𝙨 𝙚𝙣𝙘𝙤𝙪𝙧𝙖𝙜𝙚𝙙, 𝙩𝙝𝙚 𝙡𝙞𝙫𝙚𝙨 𝙨𝙝𝙚 𝙝𝙖𝙨 𝙩𝙤𝙪𝙘𝙝𝙚𝙙, 𝙖𝙣𝙙 𝙩𝙝𝙚 𝙠𝙞𝙣𝙙𝙣𝙚𝙨𝙨𝙚𝙨 𝙨𝙝𝙚 𝙝𝙖𝙨 𝙙𝙤𝙣𝙚.
     𝙒𝙚 𝙠𝙣𝙤𝙬 𝙩𝙝𝙖𝙩 𝙨𝙝𝙚 𝙝𝙖𝙨 𝙨𝙪𝙘𝙘𝙚𝙚𝙙𝙚𝙙 𝙬𝙚𝙡𝙡 𝙞𝙣 𝙩𝙝𝙞𝙨 𝙡𝙞𝙛𝙚 𝙗𝙚𝙘𝙖𝙪𝙨𝙚 𝙤𝙛 𝙩𝙝𝙚 𝙝𝙚𝙡𝙥 𝙮𝙤𝙪 𝙝𝙖𝙫𝙚 𝙜𝙞𝙫𝙚𝙣 𝙝𝙚𝙧, 𝙖𝙣𝙙 𝙛𝙤𝙧 𝙩𝙝𝙞𝙨 𝙬𝙚 𝙖𝙧𝙚 𝙜𝙧𝙖𝙩𝙚𝙛𝙪𝙡. 𝙒𝙚 𝙩𝙝𝙖𝙣𝙠 𝙮𝙤𝙪 𝙛𝙤𝙧 𝙩𝙝𝙚 𝙝𝙤𝙣𝙤𝙧 𝙤𝙛 𝙝𝙖𝙫𝙞𝙣𝙜 𝙗𝙚𝙚𝙣 𝙗𝙤𝙧𝙣 𝙝𝙚𝙧 𝙘𝙝𝙞𝙡𝙙𝙧𝙚𝙣 𝙖𝙣𝙙 𝙝𝙖𝙫𝙞𝙣𝙜 𝙠𝙣𝙤𝙬𝙣 𝙝𝙚𝙧.
     𝙒𝙚 𝙙𝙤 𝙝𝙖𝙫𝙚 𝙤𝙣𝙚 𝙡𝙖𝙨𝙩 𝙛𝙖𝙫𝙤𝙧 𝙩𝙤 𝙖𝙨𝙠, 𝙙𝙚𝙖𝙧 𝙇𝙤𝙧𝙙. 𝙋𝙡𝙚𝙖𝙨𝙚 𝙚𝙖𝙨𝙚 𝙝𝙚𝙧 𝙥𝙖𝙞𝙣 𝙖𝙣𝙙 𝙨𝙪𝙛𝙛𝙚𝙧𝙞𝙣𝙜, 𝙖𝙣𝙙 𝙬𝙝𝙚𝙣 𝙝𝙚𝙧 𝙝𝙤𝙪𝙧 𝙝𝙖𝙨 𝙘𝙤𝙢𝙚, 𝙡𝙞𝙛𝙩 𝙝𝙚𝙧 𝙪𝙥 𝙜𝙚𝙣𝙩𝙡𝙮 𝙖𝙣𝙙 𝙩𝙖𝙠𝙚 𝙝𝙚𝙧 𝙝𝙤𝙢𝙚 𝙬𝙞𝙩𝙝 𝙮𝙤𝙪. 
---
This prayer is a modified version of "A Prayer for Daddy," written by Trent Angers of Lafayette, La., at the time of the impending death of his father, Bob Angers Jr., in 1988. The original prayer was later published in the book by Camille Pavy Claibourne titled "
Dying in God's Hands
". The book is available from the publisher at
www.acadianhouse.com/spirituality-enlightenment
.

#amotherslove #mothers #fathers #family #hospice #mothersday #mom #prayer
---