Gifts to lay before the newborn King...
---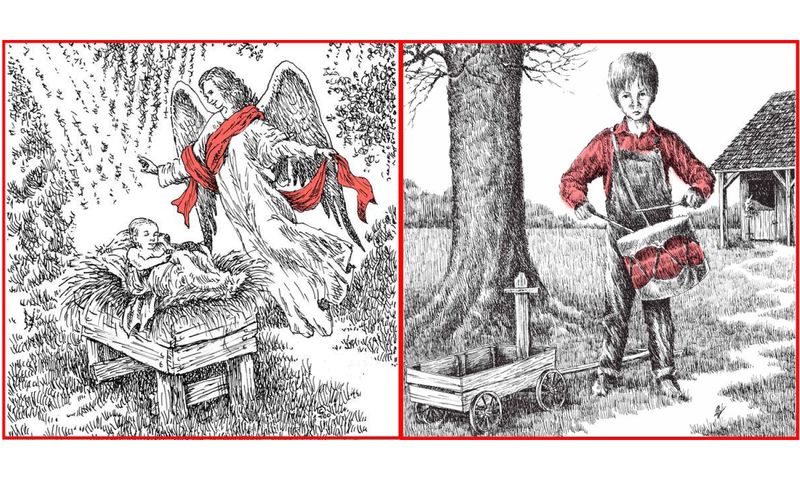 𝗚𝗶𝗳𝘁𝘀 𝘁𝗼 𝗹𝗮𝘆 𝗯𝗲𝗳𝗼𝗿𝗲
𝘁𝗵𝗲 𝗻𝗲𝘄𝗯𝗼𝗿𝗻 𝗞𝗶𝗻𝗴...
Remember Cajun pen-and-ink artist Floyd Sonnier?
In addition to his famous rural south Louisiana scenes, he drew lots of memorable Christmas-themed art for Christmas cards and calendars. For these creations, he worked in his studio in Scott, La., routinely listening to the tune of "The Little Drummer Boy." When it came to the part of the song that says, "I played my drum for Him, Pa rum pum pum pum," Floyd would sing, "I draw my art for Him...."
Floyd's art revealed the heart and soul of a man who understood the true meaning of Christmas and who basked in the spirit of the season. His work was compiled in a book titled "Christmas in Cajun Country," available at
www.acadianhouse.com/south-louisiana-regional
. 
The book is bilingual, in English and French, of course--reflecting Floyd's deep pride in his French-Acadian culture and heritage.
To see and hear a video with a beautiful rendition of "Little Drummer Boy," click
here
.
---