Anne Rice drew inspiration from New Orleans cemeteries...
---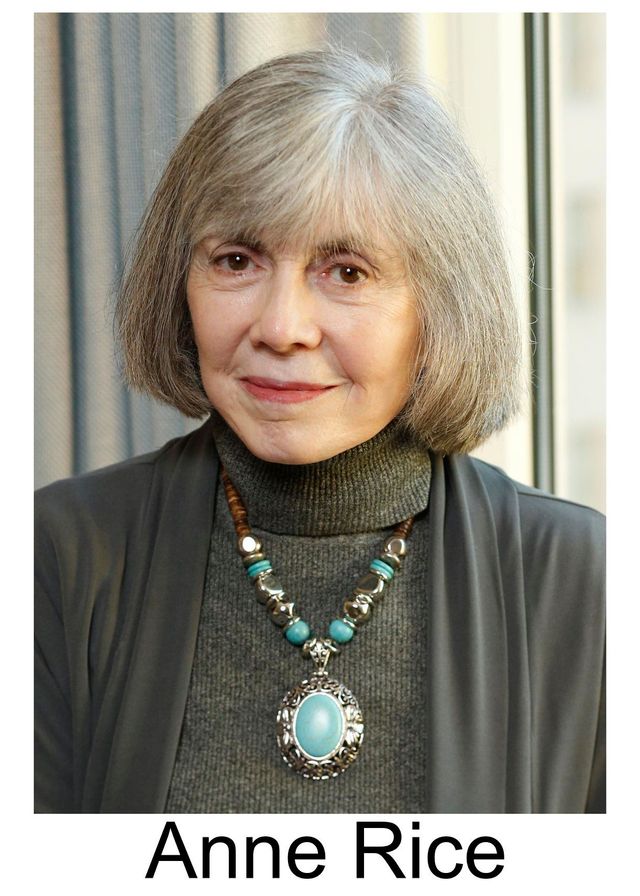 It's true what they say about the best writers of American literature coming from the Deep South!
Take Anne Rice of New Orleans. What an imagination the lady had! Her famous novel, "Interview With the Vampire," made her one of the most recognized writers in the U.S.
She also wrote many other scary books, such as "The Witching Hour" and "Memnoch the Devil." Anne even rode in a glass coffin in a staged jazz funeral through Lafayette Cemetery 1 to generate publicity for one of her books. Only in New Orleans!
Sadly, Anne died in December of 2021, at age 80; her remains were interred in Metairie/Lake Lawn Cemetery.
More about Anne and her connection to New Orleans graveyards can be found in a new book by Dr. Carl and Jennie Robinson titled "Cities of the Dead: Historic New Orleans Cemeteries," available at www.acadianhouse.com/new-orleans. The book includes over 100 photos from 11 cemeteries and lots of intriguing history.