Dale Brown Court: ... and the Battle for Human Dignity
---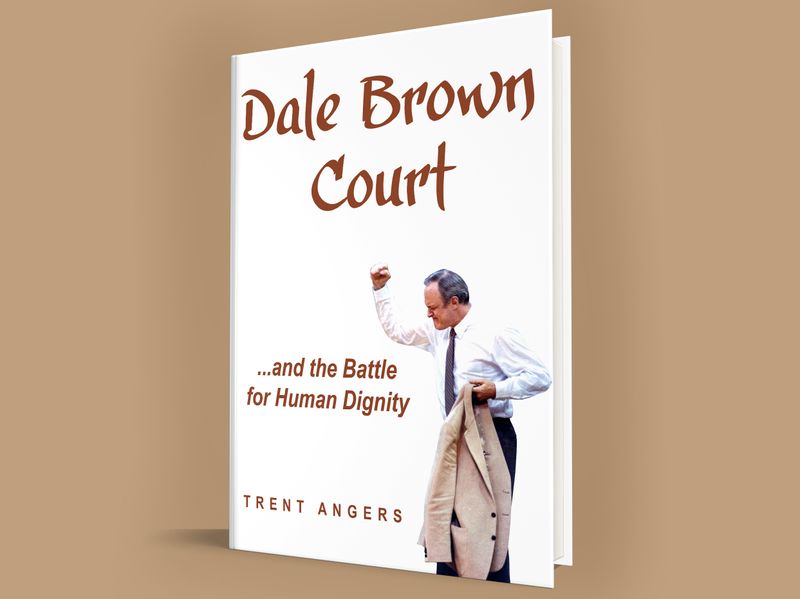 If you've ever wondered why "Dale Brown Court" was painted on the floor of the Pete Maravich Assembly Center at LSU, here's the short answer:

𝗗𝗮𝗹𝗲 𝗕𝗿𝗼𝘄𝗻 𝗶𝘀 𝗮 𝗡𝗔𝗧𝗜𝗢𝗡𝗔𝗟 𝗛𝗘𝗥𝗢 𝗮𝗻𝗱 𝗮 𝗿𝗼𝗹𝗲 𝗺𝗼𝗱𝗲𝗹.
He's a role model of courage, tenacity, citizenship and social justice. As such, his name belongs in a highly visible spot at LSU. This generation needs role models. Same for every generation.
If more people followed in Dale Brown's footsteps, LSU – and the world in general – would be a better place. As the renowned coach John Wooden once put it in a letter to Brown:
"If heads of state throughout this troubled world of ours had real concern and consideration for others as you do, I doubt if our racial, religious and political problems would be major issues. You have that. Please keep and nurture it."


Coach Brown continues to be a warrior for social justice and a strong defender of the God-given dignity of all people.
He was and is the undisputed leader of the movement to reform the NCAA rule book, to modify or delete rules that he believes "legislate against human dignity." Partly because of his untiring efforts over a 35-year period, some 500,000 student-athletes per year throughout the nation – in all 1,100 NCAA colleges and universities – are benefitting today. A big part of the credit belongs to him.


The rest of the story can be found in the upcoming book, "𝐷𝑎𝑙𝑒 𝐵𝑟𝑜𝑤𝑛 𝐶𝑜𝑢𝑟𝑡: ...𝑎𝑛𝑑 𝑡ℎ𝑒 𝐵𝑎𝑡𝑡𝑙𝑒 𝑓𝑜𝑟 𝐻𝑢𝑚𝑎𝑛 𝐷𝑖𝑔𝑛𝑖𝑡𝑦," to be published this summer by Acadian House Publishing. To place an advance order, go to www.acadianhouse.com/new-forthcoming-books-category. Renowned sportscaster Bob Costas has said of Dale Brown: "His willingness to speak out about the inequities and injustices of college sports, and NCAA governance, may have ruffled feathers at the time, but by now much of what Dale advocated has been vindicated and put into practice."


#LSUsports #Collegebasketball #NCAA #socialjustice #dalebrowncourt
---