How did this guy with kidney disease become 'the strongest man in the world'?
---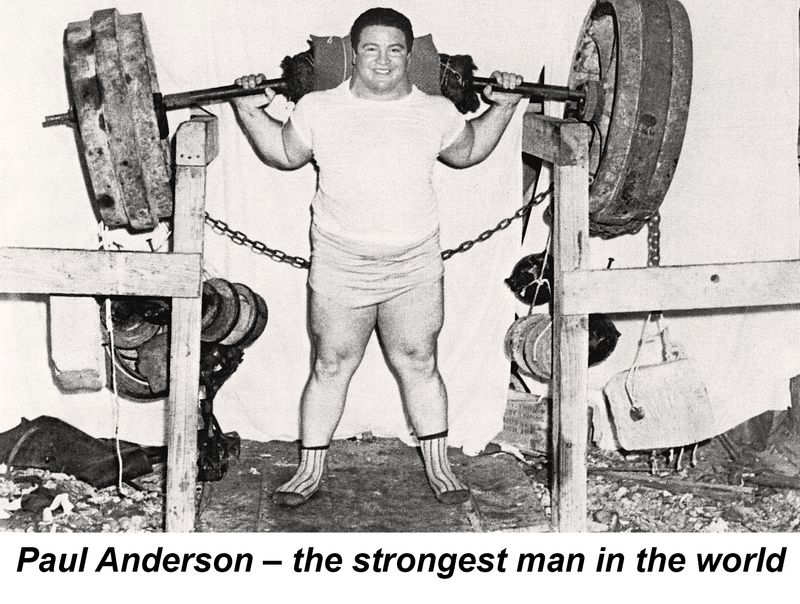 Doctors told him he wouldn't live past the age of 12, that his kidney disease was terminal. But he didn't believe the doctors – and he didn't believe in defeat!
Paul Anderson of Toccoa, Georgia, was a man of faith, courage and tenacity. He worked out all the time, using primitive, homemade weights. And he eventually became the strongest man in the world, literally, holding nine world records and winning an Olympic gold medal.
In 1983, he suffered renal failure. Then his sister gave him one of her kidneys, and he lived 11 more years, till age 61.
The remarkable story of this "gentle giant," as he was described in newspapers, is one of many that is found in the famous motivational book by Coach Dale Brown, former LSU men's basketball coach. The book is titled "𝘎𝘦𝘵𝘵𝘪𝘯𝘨 𝘖𝘷𝘦𝘳 𝘵𝘩𝘦 4 𝘏𝘶𝘳𝘥𝘭𝘦𝘴 𝘰𝘧 𝘓𝘪𝘧𝘦" and is available at
www.acadianhouse.com/motivation-inspirational.
It's filled with inspiring stories of people who overcame life's hurdles and refused to let their "handicaps" stop them from living happy and fulfilling lives.
In 1961, Anderson and his wife, Glenda, founded the Paul Anderson Youth Home for troubled and homeless young men in Vidalia, Georgia. He financed the home primarily with income from his speaking engagements – hundreds of presentations per year! His inspiring talks centered on his belief in Jesus Christ, family values, patriotism and the American free enterprise system.
#motivation #familyvalues #christianity #weightlifting

---